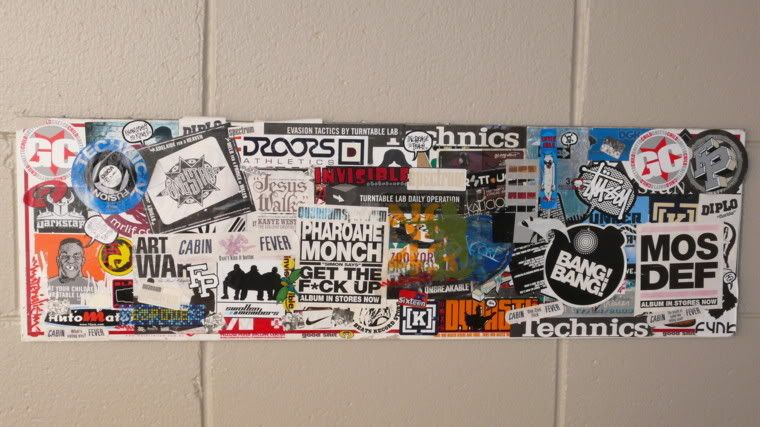 This sign(under the stickers) once said "do not store goods in stairwell/balconies" in my old unit block. I was there for 5 yrs and never got a photo of it, until an unfortunate trip early this year.
I haven't lived there for nearly 2 and a half yrs and no one has even touched or added to it. Awesome!
So the stickers were added over a 5yr period, some of my most loved stickers got a home here, the conart ones and classic ttlab (biggie - kick in the door) ones still bring a tear to my eye haah. Peep the diplo lp stickers, I knew what was cracking up there!
Ok so I can now officially say that I "SURVIVED" the recent spate of "Killer Flu". WTF, small children and old people been taking by this thing & I saw that it claimed it 10th victim yesterday. Damn. I also heard Big Memph & Styalz copped it as well, not good!
Soulja Boy "Crank Dat Soulja Boy(Superman Dat Hoe)"
- I still can't believe how big this song is, I refused to play it at the last Favela, but the 10 million different refixes has me beggin to differ.
Cash Camp - "Crank Dat Yank!"
- same producers of "Crank Dat" setting to blow up. Yes there are a heap of other "Crank Dat's" coming out left, right and centre, but this one is from the originator's.