Played 5 hrs on Friday night @ Black Cat, it got a lil boring so I went juggle/scratch crazy.
Missed out on the Geelong / Collingwood game. Boo.
I wonder how Memph is feeling? (Probably like I am about Cowboys losing to Manly. BOOO!)
Here is my playlist for "Hip Hop Renovations". The original playlist had over 250 tracks, been that I juggled alot and it actually counts each time you load a track up, oh and I played the MIA routine at the end again as well.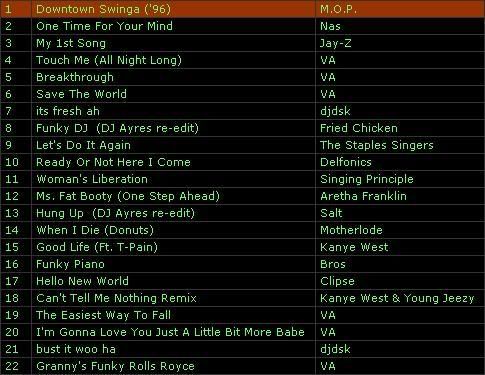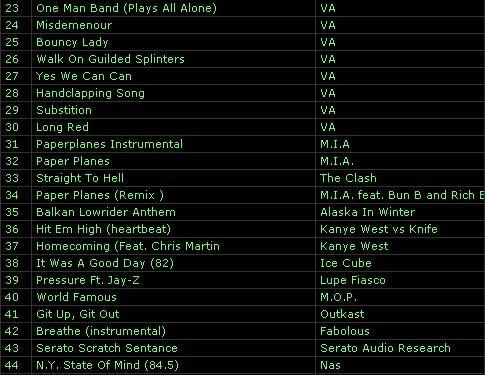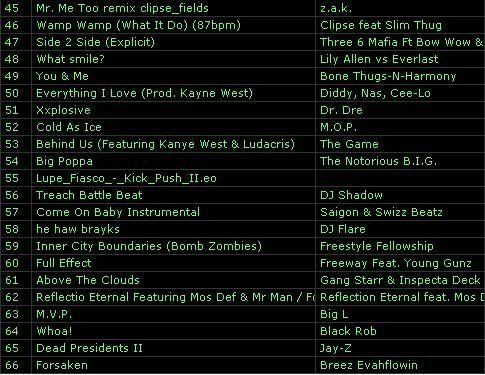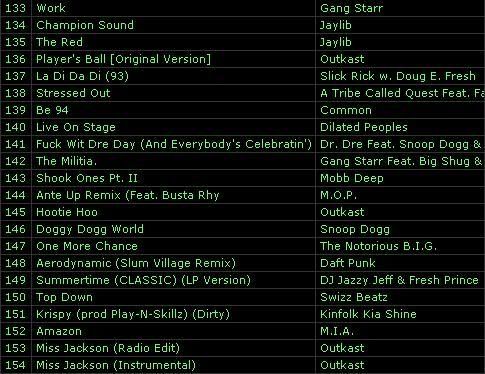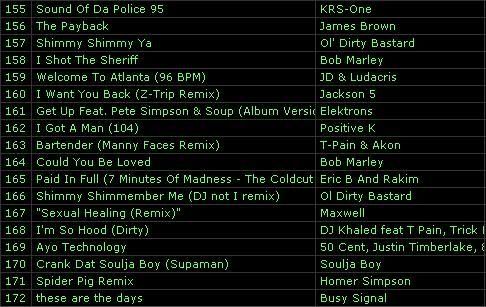 Cassidy feat. Drag-On - Back Down
Lil' Wayne - La La La
Lil' wayne - Beat it up