-
New Supreme A/W 07/08 range online!
- Lil jon made this beat for this dude
- Saw the Seven Shadows 3 DVD last night, shit was bananas.
Seeing this guy bust out in real life was even crazier.
Ended up using serato in the end as I had half and hr to get records sorted out, started going through my boxes upon boxes of vinyl and couldn't be arsed. Pics up tomorrow.
-
Three Colours: Cornetto
-
Mini Tower Defence
(perfect for office worker bludging the day away!)
My high score before I died was 501 and level 17. B-Rad aka B-Watt got up to Score 1400, level: 36. Nerds!
- Please Explain?!!
- For The Love
I'm never a fan of things spelt "differently" than the english language approves. But i'm playing so it makes it all the much better.
100% hip hop, "Uptown anthem" will be played!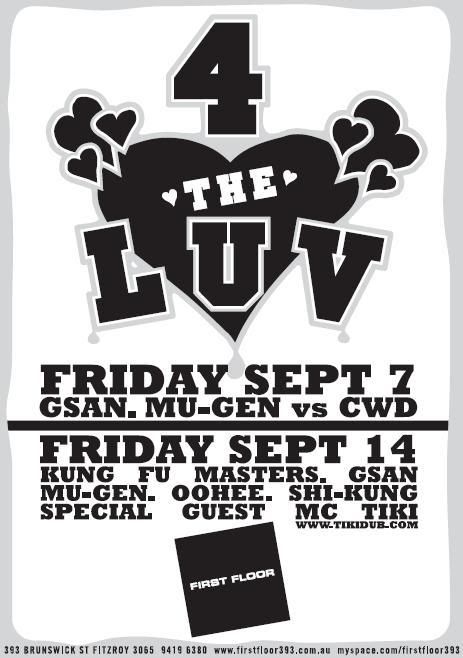 -
New UK Cadbury Advert
(pls explain)
- If your around the Global Gallery (5 Comber St, Paddington, Sydney) tonight you should check out
"Project 07"
feat Doze Green.
The lovely LDNem has done a cpl of prints for them. UNfortunately they won't be showing on the Melbourne leg of the journey. BOOO!
But don't worry i'll post some pics up of them.