We were down 4 - 16 at halftime as Evet's car brokedown and Edo had to pick me up, so it was 4 against 5 for the first 10-15mins of the first half.
Final Score 34 - 19. YYEAAHHH BOY!
Ladder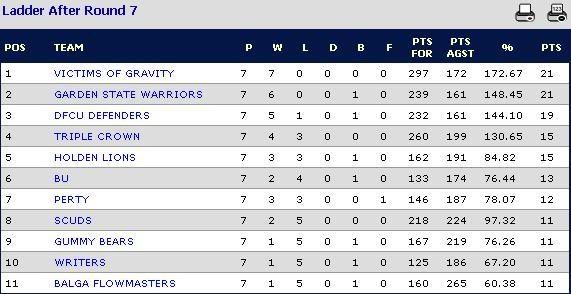 I think we should adopt the "Real" Golden State Warriors warm up song.
Golden State (Ras Kass, Xzibit & Saafir) - 3 Car Molly (I'll rip the Vinyl when I get home)