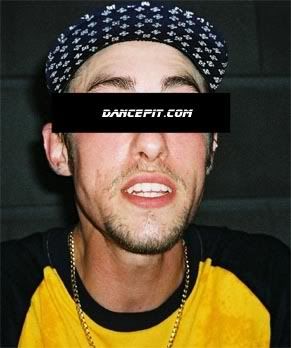 I finally got to play it out last night, the reaction from the ppl that recognise it was crazy, but the kids don't really know it(funny this, my cousins in high school were showing me stuff that they listen to, cheesy euro trance/rave anthems, shit like alpha team "speed racer" e.t.c maybe its a qld thing? haha).
Don't worry i'ma cain the shit out of it.
Mason Camo - Johnny From Baltimore
Hocus Pocus - Here's Johnny (Original)
Sounded so good on the system as well.
Hopefully get to drop it on Saturday night as well, where peeps will def recognise it.
Thanks homie!
ps. get your patron on and finish that "The Bomb" rejig!!!! That will KILLLLLLL! Remember the 150bpm version you made? I found it on CD somewhere, I got's to up that ish! hahah