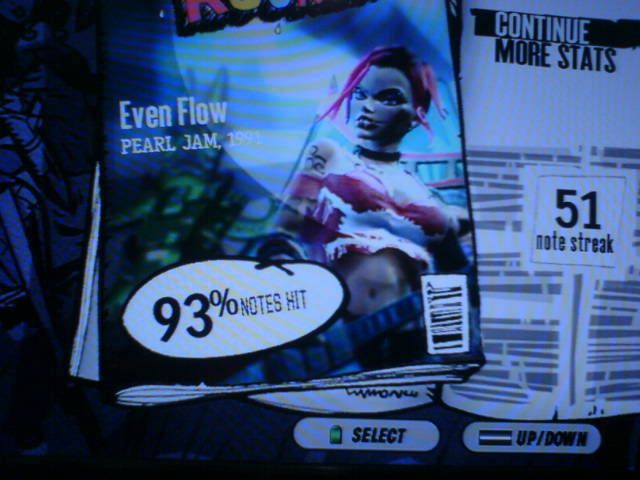 OK by now you would have the general jist that i'm Guitar Hero 3 obsessed.
I found out on Saturday, through my other GH alumni Darren in Brissy, that all JB's around the country have the X-Box 360 demo, with 5 playable songs.
After a quick call to confirm this was true, i hightailed it out of there. Big ups to D-FRO who happens to work there for hooking it up for me as it wasn't even set up!
After getting pwnd at first (using a HD tv you get lag), correcting the 11ms lag, it was ON!
All these results were first go on EXPERT!
- Hit Me With Your Best Shot 98%
Pat Benatar
- Lay Down 95%
Priestess
- Even Flow 93% (yes the streak is pitiful)
Pearl Jam
- Rock You Like A Hurricane 96%
Scorpions
- The Metal (didn't finish) :(
Tenacious D
OMG I can't wait for Wednesday. The x-box version and new Les Paul guitar make it seem easier somehow???
Pat Benatar - Hit Me With Your Best Shot
*Darren = major xd pwnage my friend! Thanks for the friendly competition of making me trying to beat 92% "Evenflow" first go! Yes yes yes i know your better than me! hahaha