So after about 6hrs play and unlocking all songs, this game just gets better.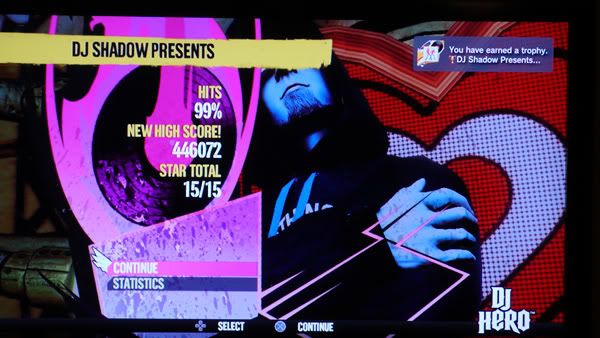 Playing DJ Shadow's, Z-Trip's & The Scratch Perverts tracks/remixes I had the most fun as it's the realest your going to come "scratching" in a video game setting.
Tried
The Scratch Perverts - "Beats & Peices"
on Expert and nearly damn near got ate up by the thing. It's one of dreams come true, scratching & video games. Yeah sure I have a better chance doing the cuts IRL, but hey it's just fun.
Plus my scratch hand is my left/fader right, so I've switched it up using my right(scratch)/left(fader) for the game and it's actually made my real life cuts and fader control better. That's after 4-5 hours of playing. No more Gripmaster, just get DJ Hero!!!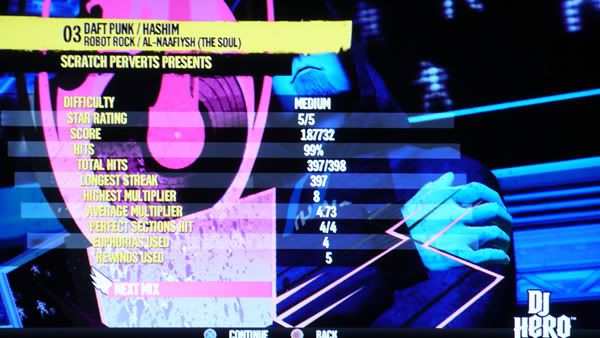 Another fun track:
Daft Punk vs Hashim - "Robot Rock vs. Al Naafyish (The Soul)"