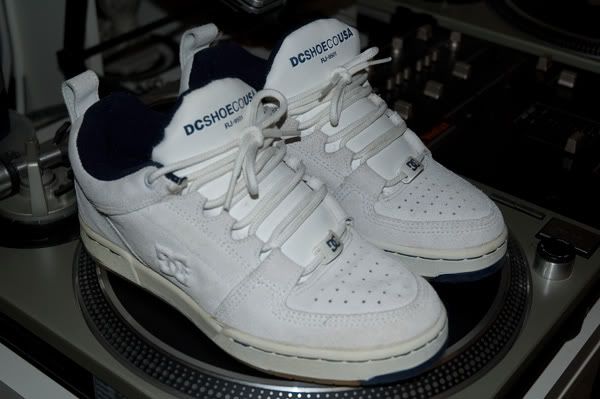 So stoked on getting another pair of my first DC's(different colorway mind you, I had the Navy's first time round), Rudy Johnson's from 1995.
Ed hooked me up with these, when he was working at Skatebiz. See the distributors were in QLD so we got first dibs on colorways e.t.c. and knew exactly how many pairs of each dropped in the whole of Australia, so we would pick the freshest colorways/ones that were limited and knew that no one else would be rocking em. Tight.
I skated the shit out of them, then I got Rob Dyrdek 3's:
(it was a sad day when the heel crumbled) when they dropped and the Rudy's got pushed to extra cirricular activities. See below:
After trying these badboys 14yrs on, they sure don't feel as comfy as back then.
J.R. Blastoff - Dress Like A Million Bucks