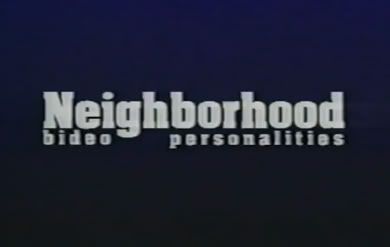 Neighborhood - Personalities Bideo (1995) (Audio Mix)
This was one of my favourite skate vids(brands) from the mid 90's. I've been searching for my VHS PAL copy hi and lo, but when you move 3000kms then another 17000kms things tend to get misplaced. After a quick google search, someone has upped in onto them interwebs. Hooray!
I can't tell you how many times I've watched this video. Shorty's and Armando's part always stuck out(all of them had dope style for days) and the soundtrack is dope too. Always got me amped to skate.
The VHS rip audio on the youtube has some annoying white/pink noise to it, so I decided to recreate the audio mix myself. It's damn near spot on, I shortened some of the dead air bits that obviously you can't see while listening and added some of the soundtrack from the video as well to round it out.
This was a labour of love for myself, so if you don't get it, watch the vid's first then you'll be able to appreciate it a lil more.
Damn I would kill for any of my old clothing from Neighborhood/Especial/Stamina ATLETICO/MNC Tech right now.
Intro
Shorty Gonzales
Julio De La Cruz
Jeremy "Red" Stoetzel
Dylan Gardner
Petey Martinez
Robert Douglas
Armando Barajas
Credits & Neighbors: (Harold Hunter, Javier Nunez, Johnny Fonseca, etc.)
Neighborhood - Personalities Bideo (1995) (Audio Mix)
Tracklisting:
01. Eddie & The Cruisers - Sleepwalk
02. Too Short - The Ghetto
03. The Yardbirds - For Your Love
04. Santana - Black Magic Woman
05. Tha Alkaholiks - Daaam!
06. War - Cisco Kid
07. The Rolling Stones - Under My Thumb
08. War - Slippin Into Darkness
09. Dogg Pound - New York, New York