After the fun that was working at DPMHI, to going into receivership(losing job) to working back with the NHS in purchasing. The 9-5 grind seems so much more boring now.
This is how bad it has gotten for these lil' things to brighten up our days.
We had some geese visit to brighten up our day (currently there is a Fox floating in the canal-no pics).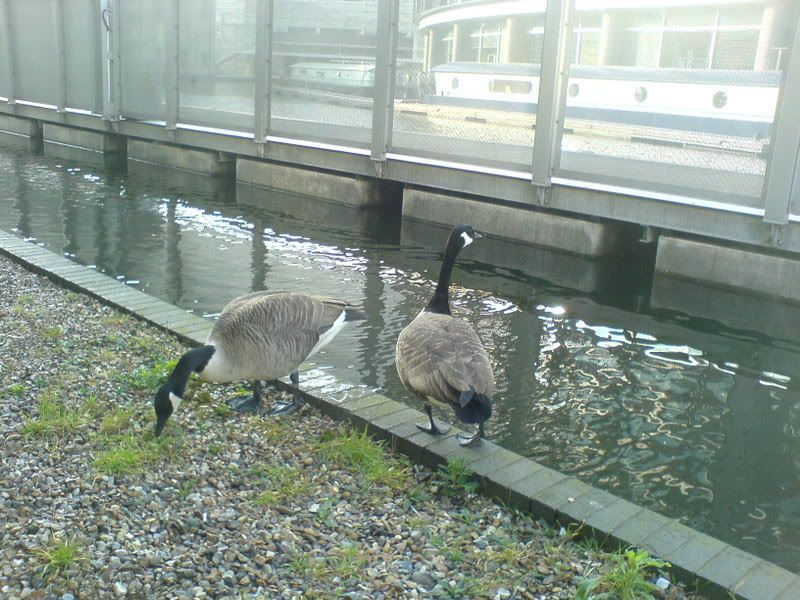 Oh and to make the days go a lil' easier we prank call peeps in the office and after finding a label machine, labeled a co-workers entire desk and bike.
OJ Da Juiceman Ft. Cam'Ron & Gucci Mane - Make The Trap Aye (Remix)