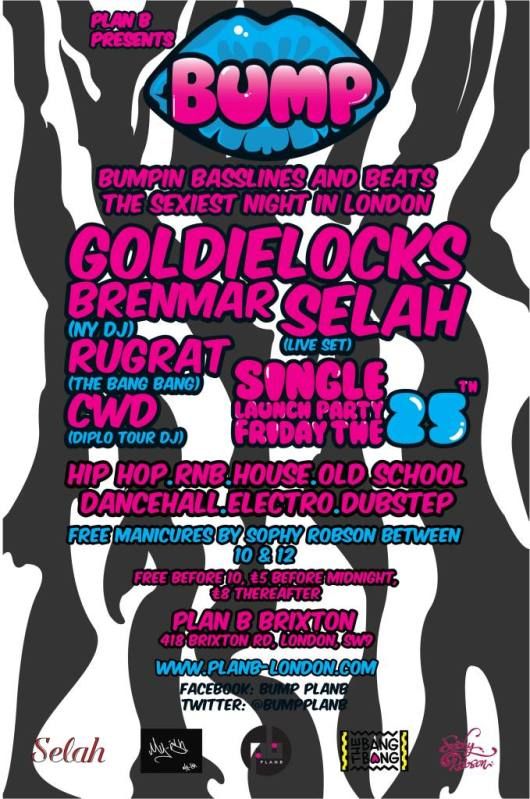 Goldielocks
Selah (live set)
Brenmar (flying in from the US especially)
Rugrat (The Bang Bang)
CWD (Diplo tour DJ)
Live single launch with the amazing Selah, performing her soulful future smash hits.
Brenmar is flying over from NY especially for a very special set at BUMP. His amazing Mid 90's RnB mixes into soulful Funky House tunes are amazing, and he is going to be huge this year.
Expect to hear hip hop, RnB, funky, dancehall, dubstep and booty music.
Photographers and film makers will be there to capture the fun of the night.
We have the amazing Sophy Robson (Vogue Magazine) and her team for the whole of February doing FREE manicures.
Celebrate your birthday with us, and we'll bend over backwards to give you the best night ever!!
Send all birthday booking, area reservation and guestlist enquiries to:
office@planbgroup.co.uk
9PM - 4AM
FREE ENTRY BEFORE 10PM
£5 until 12midnight
£8 after