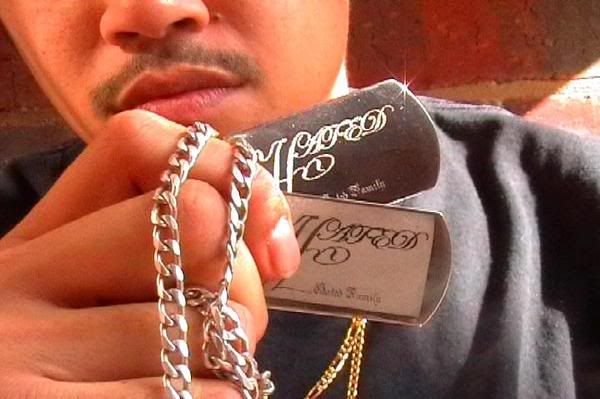 This mix was originally made in 2001 by
Haysie
using vinyl, mixing it live. We then played the mix back and did the cuts over it, Q&A style. Both the mixing & cuts were done in one take, so if there are any audio descrepancies then you know why.
The mix was made for us by us and meant to be pumped in
Mason's
63 Impala.
My CDR of this mix hasn't been playable for over 5 years now, so it's like a lil' time capsule of the music styles we were into(and still into) at that time.
Haysie & CWD - Blood 1st Mix (2001) the 09 re-edit
47min12sec, 43mb
Tracklisting:
01. Intro
02. DJ Hype - Lost Our Minds
03. Jay-Z - Ain't No Playa (Ganja Kru Remix)
04. Zinc & Hype - Disappear
05. Zinc - Fair Fight
06. Sequence - Purple Pills
07. Roni Size - Brown Paper Bag
08. Twisted Anger - Dark Soldier Remix
09. Ray Keith - Jah Dread
10. Twisted Anger - Mothership
11. John Rolodex - Badman Soundboy
Hated Fam For Life