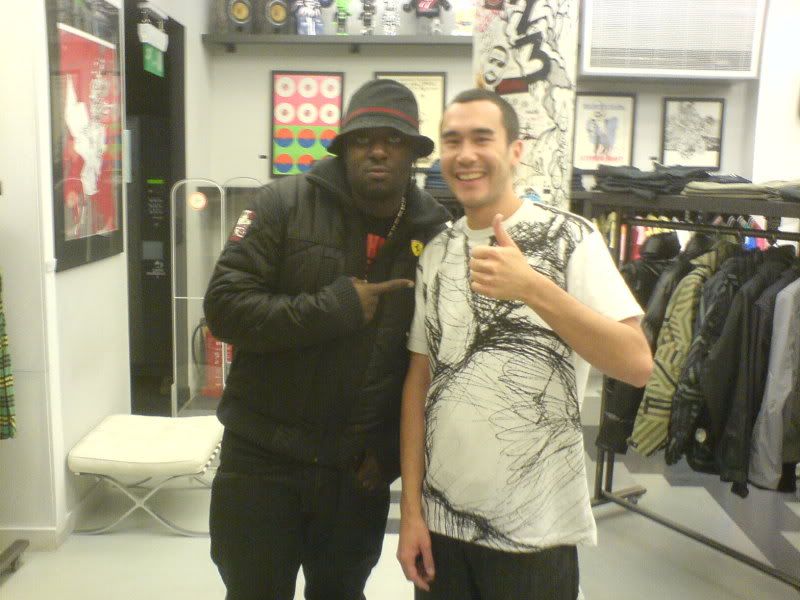 Last week was quiet as, Skepta came in, that was about it really.
This week only started and busy as, with Sway coppin some proddy.
The down to earth ones are the ones that go far.
I forgot to mention that he was in the hood editing the "Silver & Gold" video feat. Akon, which is his next single. Big up!
Sway - Jason Waste
ps. damn that mode 2 tee makes my gut look huge!